Why Creativity is Important in Marketing
in a new age of technological advances, evolution in user experiences, and customer engagement
, Businesses and marketers are facing many new unprecedented challenges. The need for Businesses to
find effective ways to execute awareness campaigns
, and engage both current and prospective customers. In this context, creativity in marketing has never been more important.
From the essential  custom marketing materials to unique advertising campaigns
, having the right creativity behind your marketing can be the difference in separating yourself from the competitors or being overshadowed and overlooked.
At JRBA we help your marketing efforts stand out from your competitors and capture the attention of your ideal customer. Through design, Strategy, and action. 
 What many marketing agencies do not want to remind you about is
marketing is meaningless if the campaigns do not result in increased sales. 
Creativity in Marketing Helps your Brand to Stand Out
In todays modern living, consumers  are engaged in  some form of brand experience with every step taken in their everyday living.
 A businesses competitors riddle consumers with marketing strategies from ads, social media, tv, online search engines, billboards and to even pop up events.
Which naturally brings up the topic of what is your brand doing to be successful in marketing.
A

llow a JRBA associate to assist with saving your team time and headache figuring out the right avenues and strategies to increase image, awareness, and messaging.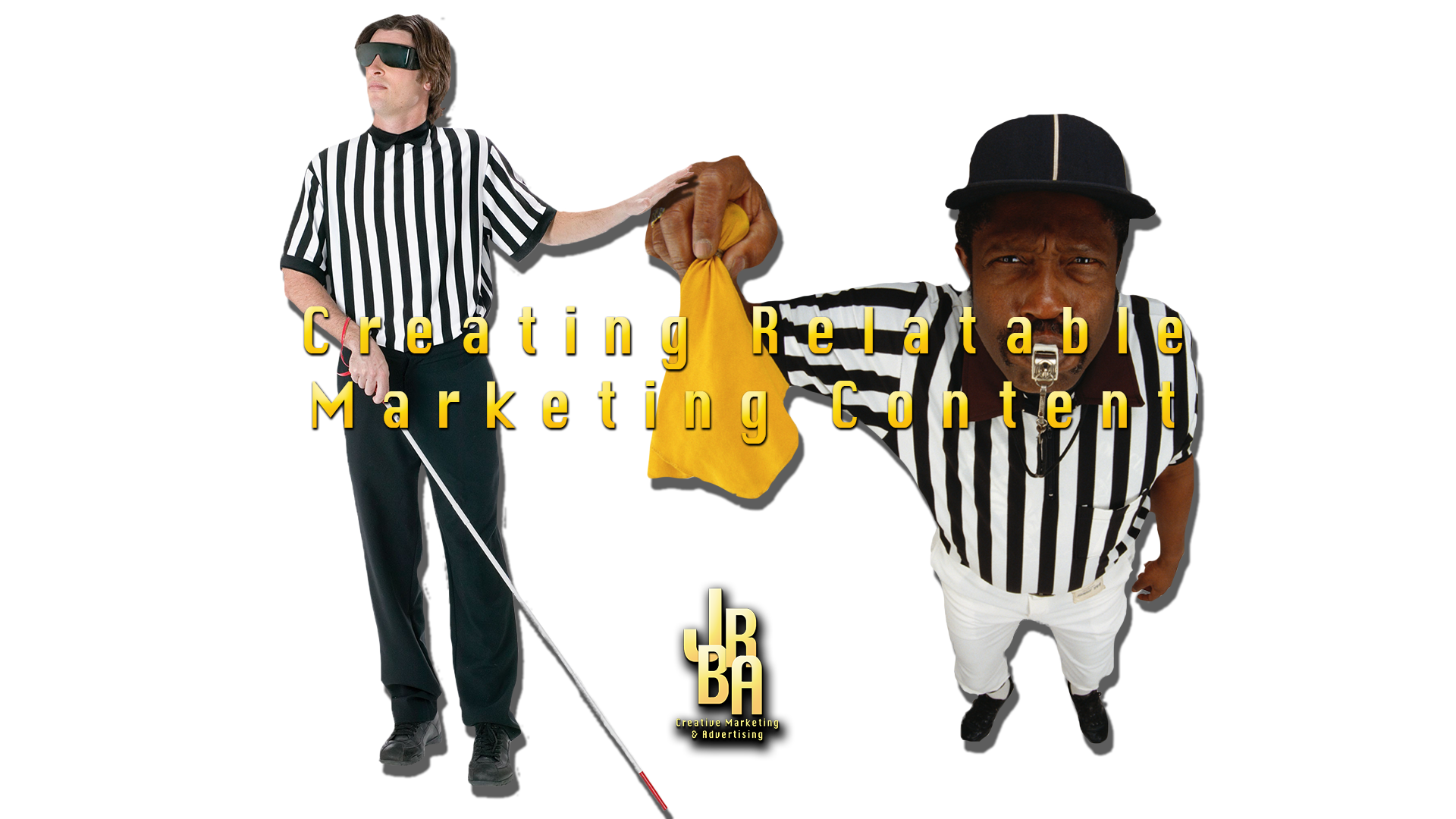 Creativity Lets you Uncover the Emotional Element
Knowing what type of ads that are relatable to your consumers creates emotional connections with your brand.

 Understanding consumer psychology is a huge benefit to strategizing how to
 separate your brand from the competitors. majority of consumers 
use emotions
 to guide decisions: this is an undeniable truth of human nature.
As a brand promoting services or products, th

ink does this ad or campaign create fear, joy, anger, or desire.
Understanding the psychology behind consumer spending is critical to sparking engagement and ultimately sales.
it is best to think as a consumer when looking to promote or sell.
 the formulaic marketing tactics and advertising campaigns are unlikely to tap into your customers emotions.
When a potential customer sees a piece of content from your brands marketing campaign it needs to stand out from the hundreds of others they have seen before. 
Creativity allows you to create new and interesting marketing campaigns that can provoke genuine emotional reactions.
Creative Tactics that  Build Brand Recognition
JRBA can assist with Creative and innovative marketing strategies that are more effective in building brand identity and recognition.
Most businesses know that brand recognition is absolutely essential when it comes to growing your customer base and driving more sales.
Creative marketing tactics can and will help you to build a dedicated following,
 every brand needs a strong and loyal customer base. The right creative ad or piece of content sends a direct message to consumers.
It conveys your brand values and what you stand for, and the very fact you produced such a creative ad can make consumers feel that you're worthy of their attention and their loyalty.